Wednesday, January 11, 2023 - Wednesday, February 22, 2023
6:30 pm - 8:00 pm
Are you highly aware of others, their pain, their needs, and even their energy? Do you experience anxiety triggered by crowd, small talk, loud noises, inauthentic people, movies, and even television shows? An Empath is someone who is highly aware of these things and can feel the emotions and physical pains as others with in themselves. There is a scientific and energetic reason you are the way you are why certain people find you.
This 6-class series will take you through multiple aspects of being an Empath in the world we live in today. Each class is dedicated to a specific area of an Empath's life and how it affects them, but also building off of the knowledge from the previous class as well. You will be able to learn how to build a space for yourself that is safe and peaceful.
There are several printable resources throughout the class, and even a private support group for ongoing learning resources and support of other empaths that have taken the same series.
Saturday, February 4, 2023
12:00 pm - 6:00 pm
Sandy Stangler and Char Savoie are coming together to open SynerEssence.
Our vision of SynerEssence it to collaborate with our intrinsic gifts to unite the physical, metaphysical, and spirit.
We have created a beautiful and calming space for all to find healing, peace, and insight. SynerEssence provides a space for psychic-mediumship readings and healings. There is also a space for all of our wonderful classes to be held.
We would love to invite you to come and be a part of this exciting Grand Opening at our Open House on February 4th from 12pm to 6pm.
*There will be gift bags available for the first 20 people, filled with all kinds of wonderful things.
*Drawings for a future FREE reading with Sandy and a future FREE healing with Char.
*Also, a 10% discount if you sign up for any classes or events that day that they have coming up. There will also be a 10% discount on all their           merchandise and hand made products.
*Refreshments will be provided as well.
Please stop in anytime during the open house to visit with us, enjoy some goodies, and save on future things to come. We are very excited to be sharing this with all of you and look forward to seeing you all there!
We are located in the Anoka Law Center at 316 E. Main Street Anoka, MN 55303 – Lower-Level Suite 30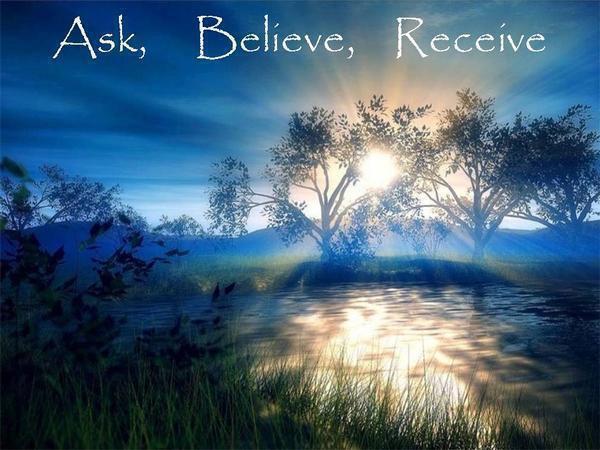 Thursday, February 9, 2023
6:30 pm - 8:00 pm
Manifesting is an artform. To manifest something means to visualize your desire and harness the power of your imagination to make it a reality.
Learn about what it is and how to manifest the things and you wish for in your life. The universe is waiting to work with you and help you. This class will teach you simple techniques to help, and also somethings to avoid when working with the universe and its energy.
Manifesting does not have to be overwhelming. You might be surprised how simple it can be and just how much you can manifest afterwards.
We will also create a small manifestation jar for you to take home.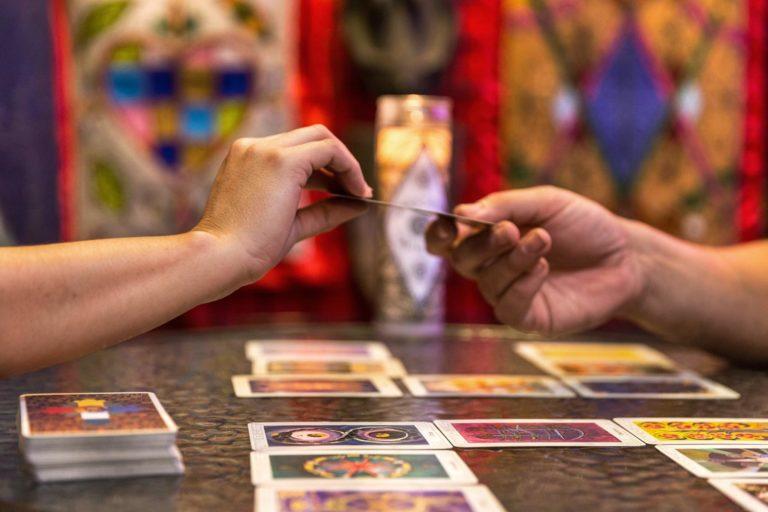 Friday, February 10, 2023
6:30 pm - 8:00 pm
What makes Oracle Cards different then Tarot Cards?
This class walks you through what Oracle Cards are and how to use them. Oracle Cards are a great tool for building your intuition. In this class we will merge your intuition and imagination to bring the cards to life and to do readings with them. Bring your favorite deck to work with or follow along with the deck she uses for readings every day.
Saturday, February 11, 2023
9:30 am - 12:30 pm
Level 1
Level 1 Reiki Level is taught to those that wish to learn to use the Reiki Energy. The class is taught by Usui Reiki Master and Teacher Char Savoie. Traditional Usui Healing Systems use a set of four attunements. A Reiki I will include the hand positions used when doing Reiki on self and others, the Reiki principles, and the history of Reiki. The great benefit of Reiki Level 1 is that it teaches you how to heal yourself, creating balance between your physical, mental, emotional and spiritual levels.
Reiki is a Japanese technique for stress reduction and relaxation that also promotes healing. The word Reiki is made of two Japanese words – Rei which means "God's Wisdom or the Higher Power" and Ki which is "life force energy". So, Reiki is actually "spiritually guided life force energy. The unseen "life force energy" flows through the practitioner to the client. Reiki may help reduce stress, depression, and anxiety. Allowing our bodies to let go of these and the inflammation that they cause them can help us from having discomfort and even diseases.
You will also receive the 21 days of Reiki meditation. At the end of class, you will receive an attunement for this level and be certified.
Monday, February 13, 2023 - Monday, March 27, 2023
6:00 pm - 8:00 pm
Every spirit has a story. Being a paranormal investigator is about reliving history and allowing souls to tell their story that have been lost in time.
Join Greg and Char as they guide you through how you can be an empowered voice for the spirits to reach out and share their story once again. We will explore the untold reality of being a paranormal investigator. With over 20 combined years of experience in the field we have gathered what is helpful and what is not. Also provide insight to help you understand, explore, and experience the world of connecting with spirits from start to finish.
This is a series of six in depth classes that build off of each other. We have gathered all you will need to use your own intuition, do research, examine evidence of all kinds, and even about the latest equipment. We will be sharing our own related experiences and evidence throughout the series to help you develop your own skills to being an empowered paranormal researcher and investigator. Also included are interviews with some of the most experienced people in the supernatural field as well.
After completing the series of classes, you will have an exclusive invite to a location where you will be able to tap into the stories that have yet to be told. We have arranged for exclusive access just for those who have completed the series. Also, VIP access to so much more. Including live streaming and events.
Each class is $35 or 175 if you sign up for all the classes in advance. Space is limited.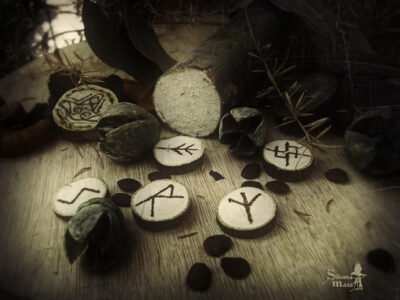 Friday, February 17, 2023
6:30 pm - 8:00 pm
Make your very own Rune set!
Runes are believed to be the alphabet of Odin. Come join us for this journey of learning these mystical symbols and discover just how easy it is to use them. You will be guided through each Rune as you create them on river rock stones. At the end of class, you will have a complete beginner set of Runes for you to take home, and a brief knowledge about each one and its meaning.